Introducing ThermalHeart+®️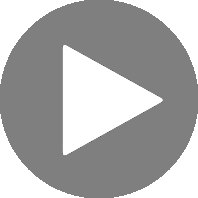 Did you know 35-50% of a home's heat is lost from its windows and doors?
Introducing ThermalHeart+®, a range of code-meeting, industry-leading, thermally efficient products designed and made right here in New Zealand for exactly how we live.
Contact us to discuss your options, or visit the website to learn more about the ThermalHeart+® range.
ThermalHeart+®️ components
The ThermalHEART® polyamide barrier insulates the frame of the window system, separating warm and cold areas. Using clean, modern lines, these frames provide high performance in extreme weather conditions. ThermalHEART® frames deliver almost double the thermal performance of standard aluminium windows and doors1
Explore ranges
The ATS-Architectural Thermal Spacer® reduces the transfer of hot and cold temperatures. Argon gas creates an additional barrier to heat loss and improves insulation. Solux-E® is a low emissivity (Low-E) coating that reduces heat loss in winter and over-heating in summer. It protects your home's interior while providing a similar clarity to clear glass.
Explore state-of-the-art glass
The Centrafix™ installation method recesses the joinery into the building wall, aligning the insulation elements - wall, window frame, glazing – to prevent cold air from circulating around the frame. This New Zealand designed innovation increases the thermal performance in your home by over 20%2 (see here for technical details).
Discover Centrafix™
1 Comparison figures are based on complete thermal modelling of an average house lot of Metro Series ThermalHEART® products with The AGP System® double glazing using the WEERS modelling methodology. The benchmark figures were calculated by modelling the same average house lot of products using the equivalent non-thermally broken products glazed with standard double glazing. A "standard aluminium window or door" refers to a non-thermally broken aluminium frame with standard double glazing.
2 Centrafix™ comparison figures are based on complete thermal modelling of an average house lot of products installed in 90mm timber framing. The standard installation benchmark was calculated by modelling the same house lot of comparable products using a typical E2/AS1 cavity construction installation on 90mm timber framing.